Gernika Peace Museum
Plan / Book your visit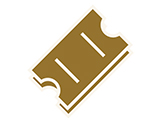 Past Activities
Historical Memory: images of the aftermath of the Franco-dictatorship
2016/04/07
Introduction
During the Spanish Civil War and the following years under the dictatorship of Franco, many thousands of Spanish civilians were murdered because of their political or religious views. Today, relatives who survived these decades often have no clue as to what happened to their loved ones or where their bodies were buried. Every Thursday they gather on the Plaza Puerta del Sol in the Spanish capital Madrid. Holding signs with portraits of their lost family members, these protestors ask for truth, justice and recognition.
With Memoria Histórica the Dutch artist Jehanne van Woerkom aims to give prominence to the neglect of the bitter Franco legacy and the thousands of murdered civilians. I was present during the weekly demonstration on the central square of Madrid: the Plaza Puerta del Sol, says Van Woerkom. Similar to the Madres de Plaza de Mayo in Argentina, these family members are looking for truth and justice. I register, listen, ask and try to visualize this drama…
The Spanish earth hides a mass grave. We need to break the silence.
With the exhibition Memoria Histórica Jehanne wants to honor the victims of the Franco-dictatorship and their family-members. My work is a search for the truth, justice and repair and, at the same time, the message is spread that this must never happen again.
Contact
zuzendaritza.museoa@gernika-lumo.net
PDFs
Organizers
Gernika Peace Museum, NIOD Amsterdam
Related activities
Related Publications