Gernika Peace Museum
Plan / Book your visit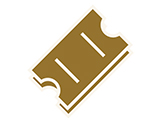 Past Activities
Exhibition: Humanist Art. Symbolic sites. An Art Forum for the 21st Century
2005/01/01
Introduction
A temporary itinerant art exhibition along the lines of the exhibitions arranged in 2000 (Art towards reconciliation) and 2003 (Art and Peace), by the Australian artist William Kelly, from the Australian Humanist Art Archive Collection, with the assistance of Gernika-Lumo Town Hall, the Gernika Peace Museum Foundation, Gernika Gogoratuz and the Gernika Cultural Centre.
The exhibition celebrates the work of artists who are helping create a better future, and challenges us all to do the same.
We constantly face challenges in our daily lives to take the right decisions, to live in accordance with our principles, to help those who require assistance. This exhibition exerts an influence at all these levels, and includes artists who were jailed and reviled for their beliefs, or others sensitive to the complexities of life. Despite all this, instead of creating negative art forms, they have succeeded where the old alchemists failed - they have transformed their raw materials into a precious and positive element we can use and learn from.
Participants:
Louise Odes Neaderland (USA), Robert Godfrey (USA), Ray Sizer (Australia), René Kubasek (Chequia), Jan Jordaan (SouthAfrica), Jason South (Australia), Jacob Landau (USA), Maysaloun Faraj (Irak), Vaclav Havel (Chequia), Ricardo Viera (Cuba-USA), Rita Duffy (Northem Ireland), Nick Ut (Vietnam-USA), William Kelly (USA-Australia), Lionell Davis (SouthAfrica), Alex carrascosa (Euskadi), Peter Schumann (Germany-USA), Mmakgabo Mapula Helen Sebidi (SouthAfrica), Laila Mehreen Tahman (Pakistan), David Arteagoitia (Euskadi), Robert Grieve (Australia), Raymond Watson (Northem Ireland), Ricardo Abaunza (Euskadi), Gonkar Gyatso (Tibet), mary Modeen (USA-Scotland), Günther Grass (Germany), Qu Lei Lei (China), Mandy Nicholson (Australia), Pamela Brañas (Chile-Australia), Paul Keene (USA).
Exhibition tour (2005-2007):
Gernika-Lumo (Euskadi), Portadown (Northern Ireland), West Belfast (Northern Ireland), Kent State University (USA), Durban (South Africa), Ballarat (Australia), Brunswick (Australia), Tbilisi (Georgia).
In 2005, the 2nd International Art and Peace Gathering arranged a number of workshops directed by the artist Alex Carrascosa, with the assistance of another artist, William Kelly, the exhibition organizer. The objective was to delve deeper into the relationship between Art and Peace through an exhibition-Humanist Art: Symbolic Sites.
On special dates (for example, International Peace Day, International Museums Day, International Schools' Peace Day) the museum arranges special educational activities and workshops.
Contact
zuzendaritza.museoa@gernika-lumo.net
PDFs
Organizers
Gernika-Lumo Town Hall, the Gernika Peace Museum Foundation, Gernika Gogoratuz and the Gernika Cultural Centre
Related activities