Gernika Peace Museum
Plan / Book your visit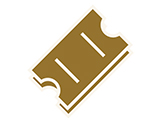 Past Activities
Day of the Basque Coast Museums
2015/06/20
Introduction
The Network of the Basque Coast Museums aims to promote and disseminate the Basque maritime heritage and create a joint bid coastal developing common product, common projects and promotion of tourism in the Basque Coast brand.
The Gernika Peace Museum, the Aquarium and the Maritime Museum in Donostia/San Sebastian, the Balenciaga Museum in Getaria, the Fishermen's Museum in Bermeo, the Maritime Museum in Bilbao and the Bizkaia Bridge, located between Getxo and Portugalete, are some of the 43 members of the network.
20-21st June, Days of the Network of the Basque Coast Museums, the admission is free. The Saturday 20th, there will be a free guided tour at 13.00h.
The 1st "Minecraft Gernika" online encounter will be held on June 21, 2015 from 10:00 to 22:00h. More information
Contact
PDFs
Organizers
Gernika Peace Museum