Gernika Peace Museum
Plan / Book your visit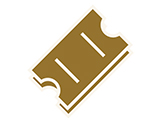 Past Activities
International Peace Day
2015/09/21
Introduction
The celebration of International Peace Day on 21st September, Monday, with various activities:
September 22th, Tuesday:

-Free admission to the museum (10:00-19:00)
-Guided tour: 13:00
September 25th, Friday:
-Cinema: Selma (Dir. Ava DuVernay) in collaboration with Gernika Zine Klub Group and the Cultur House, at 20:30; free entry.
Information about the film in Wikipedia
September 26-27th, Saturday and Sunday:

2nd Minecraft online encounter will be held on September 26-27, 2015. The theme is: "Gernika, city of Peace".
2nd Minecraft online encounter "Gernika, City of Peace"
Contact
hezkuntza.museoa@gernika-lumo.net
PDFs
Organizers
Gernika Peace Museum