Gernika Peace Museum
Plan / Book your visit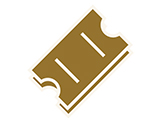 Past Activities
The Postwar Reconstruction of Cultural Heritage: 'Devastated Regions' in Gernika
2015/04/01
Introduction
In the aftermath of war cultural heritage is often turned to as a guiding element in the reconstruction process. There are two key dynamics that motivate this interest. One is the desire to repair, restore, and recover what has been lost through the destruction. Another is to make a new selection of the key moments, sites, styles and values from that past to take forward in rebuilding society. Both processes involve choices about what to reconstruct, which result in a selective editing of history. Even more significantly they involve the re-interpretation of the past in order to construct a new history and communicate revised official value-frameworks, two strategies for legitimizing those in power.
There are no 'blank-slates' from which to build-up entirely new post-war societies; the past, its selective rejection or celebration, continues to inform decisions and visions about the future.
This exhibition illustrates these problems and shows how the post-war reconstruction of cultural heritage concerns much more than restoring monuments and rebuilding towns.
Contact
zuzendaritza.museoa@gernika-lumo.net
PDFs
Organizers
Gernika Peace Museum and the Documentation Centre on the Bombing of Gernika. Curated by Dacia Viejo-Rose.
Related activities
Related Publications