Gernika Peace Museum
Plan / Book your visit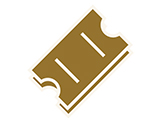 Past Activities
Meeting between participants of Kids' Guernica
2012/10/05
Introduction
In order to commemorate the 75th anniversary of the bombing of Gernika, the Gernika Peace Museum, the Peace Research Center Gernika Gogoratuz and the Culture House of Gernika, have organized with the sponsorship of the City council of Gernika-Lumo and the Foundation 2012 Fundazioa, the International Art Project for Peace, Kids' Guernica.
The project, originated in 1995 with the occasion of an exchange of one canvas to commemorate the 50th anniversary of the atomic bomb of Hiroshima. The exhibition we have this year in Gernika, contains 22 paintings made by children from all around the world, plus 9 works made in Gernika. The exhibition closes on october 14th.
En Octobre 5th, Friday, the meeting between participants of Kids' Guernica took place from 10:00h to 12:00h.
Contact
hezkuntza.museoa@gernika-lumo.net

Error:
Unknown column 't_organiza_img.contenido' in 'field list'

Query: SELECT t_organiza_img.idarchivo,t_organiza_img.tipo,t_organiza_img.nombre,t_organiza_img.contenido FROM t_organiza_img WHERE ( idarchivo  = 77)


Error:
Unknown column 't_organiza_img.contenido' in 'field list'

Query: SELECT t_organiza_img.idarchivo,t_organiza_img.tipo,t_organiza_img.nombre,t_organiza_img.contenido FROM t_organiza_img WHERE ( idarchivo  = 78)

PDFs
Organizers
Gernika Peace Museum, Gernika Gogoratuz, Cultur House of Gernika and Kids' Guernica International