Gernika Peace Museum
Plan / Book your visit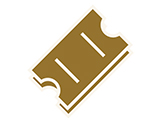 Past Activities
Today, the entrance is free, one of the events organized by the Network of the Basque Coast Museums
2012/09/28
Introduction
All cultural agents of the Basque Coast, without exception, have come together to create the Network of the Basque Coast Museums, a scenario that brings together museums, interpretation centers and other facilities, to form a tourist offer along the Basque Coast.
The Gernika Peace Museum, the Aquarium and the Maritime Museum in Donostia/San Sebastian, the Balenciaga Museum in Getaria, the Fishermen's Museum in Bermeo, the Maritime Museum in Bilbao and the Bizkaia Bridge, located between Getxo and Portugalete, are some of the 43 members of the network.
It is an initiative born of the Tourism Master Plan of the Basque Coast, document prepared by the Basque Agency for Tourism (Basquetour) and with the participation of Provincial Councils of Bizkaia and Gipuzkoa, and other entities involved in coastal tourism.
The network aims to promote and disseminate the Basque maritime heritage and create a joint bid coastal developing common product, common projects and promotion of tourism in the Basque Coast brand.
For the first action, the Network has organized this weekend some activities. September 28th, and throughout the weekend, there will be a varied program with more than thirty activities along the Basque Coast.
Contact
zuzendaritza.museoa@gernika-lumo.net

Error:
Unknown column 't_organiza_img.contenido' in 'field list'

Query: SELECT t_organiza_img.idarchivo,t_organiza_img.tipo,t_organiza_img.nombre,t_organiza_img.contenido FROM t_organiza_img WHERE ( idarchivo  = 69)


Error:
Unknown column 't_organiza_img.contenido' in 'field list'

Query: SELECT t_organiza_img.idarchivo,t_organiza_img.tipo,t_organiza_img.nombre,t_organiza_img.contenido FROM t_organiza_img WHERE ( idarchivo  = 70)


Error:
Unknown column 't_organiza_img.contenido' in 'field list'

Query: SELECT t_organiza_img.idarchivo,t_organiza_img.tipo,t_organiza_img.nombre,t_organiza_img.contenido FROM t_organiza_img WHERE ( idarchivo  = 72)

PDFs
Organizers
Network of the Basque Coast Museums