Gernika Peace Museum
Plan / Book your visit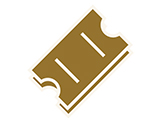 Past Activities
The Gernika Peace Museum take part in a project to use mobile devices (ICTs) in cultural centers.
2011/12/01
Introduction
The Gernika Peace Museum has been involved for several months in an innovative pilot project, called Interactiva Tech. The aim is to use ICTs in mobile devices for cultural uses.
The project is in his final phase and this month the activities of validation will be carried out in our Museum.
Contact