Gernika Peace Museum
Plan / Book your visit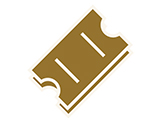 Past Activities
Lecture by Sally Perel
2010/03/23
Introduction
Solomon or Sally Perel gave a lecture at the Gernika Peace Museum on March 23th at 18:30 to talk about his experience during the war.
Solomon Perel (also Shlomo Perel or Solly Perel) is an author and motivational speaker. He was born 21 April, 1925 in Lower Saxony, Germany to a German Jewish family. He escaped persecution by the Nazis by masquerading as an ethnic German.
He wrote a book it brings over of his exploit: Ich War Hitlerjunge Solomon. The book was adapted to the movie Europa Europa , directed by Agnieszka Holland.
Marked by the experiences of his childhood and youth, Sally Perel has turned into a tireless fighter for the peace. At his 85 years, he continues crossing the world to transmit to the new generations his testimony, in order to announce what happened and never repete it again.
Contact
hezkuntza.museoa@gernika-lumo.net
PDFs
Organizers
Gernika Peace Museum
Related activities