Gernika Peace Museum
Plan / Book your visit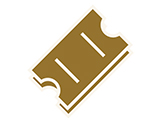 Past Activities
Peace Week
2009/09/21
Introduction
The celebration of Peace Week (International Peace Day on 21st September) with various activities:
MANDALA FOR PEACE
From 16th to 19th September
10:00-14:00//16:00-19:00, free entry
20th September
10:00-13:00 Exhibition of the mandala finished.
13:00 Dissolving the picture at Renteria's bridge
ZINE KLUB
September 18th, Friday:
La banda nos visita (Bikur hatizmoret), Dir. Eran Kolirin, in collaboration with Gernika Zine Klub Group. At 20:30; Lizeo Antzokia, free entry.
GERNIKA PEACE MUSEUM
20th September
Free admission to the museum (10:00-14:00)
Guided tour (12:30)
Asociaciˇn Cultural Tibetana Atisha
Contact
hezkuntza.museoa@gernika-lumo.net
PDFs
Organizers
Gernika Peace Museum